CGI Holding Corporation Acquires Personals Plus; Accretive Acquisition Strengthens Company's Growing Portfolio of Online Dating Properties.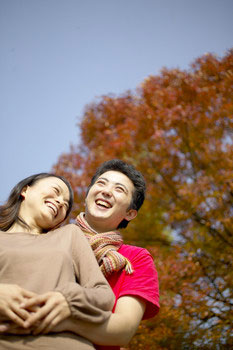 LAKE BLUFF, Ill. -- CGI Holding Corporation (OTCBB:CGIH) (the "Company") today announced that the Company has acquired privately-held Personals Plus, Inc. ("Personals Plus"), the owner of several online dating and relationship websites. The acquisition is expected to significantly expand CGI's customer base in the area and to provide synergies between the websites that the combined companies will offer. The Company estimates that Personals Plus will add approximately $1 million per year in pre-tax earnings to the Company, and expects the merger to be immediately accretive to its earnings.

The purchase price was $2,262,500 in cash plus 426,244 shares of the Company's restricted common stock. The Company has also issued warrants to purchase an aggregate of 60,000 shares of the Company's restricted common stock at $5.30 per share to the stockholder of Personals Plus.

Based in Apollo Beach, FL, Personals Plus has grown steadily since its inception, by providing lifestyle-oriented web services focused on online personals and social networking. Paul Widisky, the founder of Personals Plus, will continue to lead the business following the merger. Personals Plus will become a subsidiary of the Company's Cherish, Inc. subsidiary.

Gerard M. Jacobs, the Company's CEO, stated, "Personals Plus nicely expands our existing portfolio of profitable online dating services. We look forward to having Paul Widisky as one of our partners in continuing to build CGI."

Scott Mitchell, the CEO of Cherish, Inc., the Company's online dating businesses, added, "Personals Plus is an exciting addition to the world-class lineup of online dating and personal relationship websites that we are building at CGI. We see immense opportunity with the combining of Cherish's services with those of Personals Plus."

Paul Widisky, President and CEO of Personals Plus, said of the merger, "We are excited to enter this truly beneficial partnership. Not only will we be able to continue to grow, but we will also be in a position to utilize the marketing expertise of WebSourced and MarketSmart Advertising."

CGI Holding Corporation, based in Lake Bluff, IL (see www.cgiholding.com) currently has five subsidiaries: WebSourced, Inc., Morrisville, NC, a leader in search engine optimization and pay-per-click campaign management (see www.websourced.com and www.keywordranking.com); MarketSmart Advertising, Inc., Rightstuff, Inc. d/b/a Bright Idea Studios, and Checkup Marketing, Inc., Raleigh, NC, providing world-class off-line advertising, public relations, marketing, branding and shopping evaluation services (see www.marketsmart.net, www.brightideastudios.com and www.checkupmarketing.com); and Cherish, Inc., Clearwater, FL, a leading online dating company (see www.cherish.com).

Statements made in this press release that express the Company's or management's intentions, plans, beliefs, expectations or predictions of future events, are forward-looking statements. The words "believe", "expect", "intend", "estimate", "anticipate", "will" and similar expressions are intended to further identify such forward-looking statements, although not all forward-looking statements contain these identifying words. Those statements are based on many assumptions and are subject to many known and unknown risks, uncertainties and other factors that could cause the Company's actual activities, results or performance to differ materially from those anticipated or projected in such forward-looking statements. Other factors that could cause the Company's actual activities, results or performance to differ materially include risks and uncertainties relating to: limited operating history; new business model; historical losses; volatile stock price; difficulty of identifying and closing acquisitions; potential dilution; difficulty integrating acquisitions; difficulty managing growth; availability of skilled labor; dependence on key personnel; lack of long-term contracts; lack of brand awareness; dependence on Internet and telecommunications infrastructure; regulations; dependence on Internet and search engines; competition; future of search engine optimization; taxation; numerous online dating industry risks; need to attract paying members; member acquisition costs; rapid technological change; service interruptions; dependence on affiliates and third party providers; information liability; hurricanes and other catastrophes; issues regarding adult content; physical and emotional safety of users; security breaches; viruses; credit card fraud; protection of intellectual property; insider control; no dividends; provisions of Nevada law; no guarantee of Amex listing; and other factors and risks discussed in the Company's filings with the Securities and Exchange Commission. The Company cannot guarantee future financial results, levels of activity, performance or achievements and investors should not place undue reliance on the Company's forward-looking statements. The forward-looking statements contained herein represent the judgment of the Company as of the date of this press release, and the Company expressly disclaims any intent, obligation or undertaking to update or revise such forward-looking statements to reflect any change in the Company's expectations with regard thereto or any change in events, conditions or circumstances on which any such statements are based.