Online Dating Industry Could Generate More Love This Valentine's Day, Says Keynote.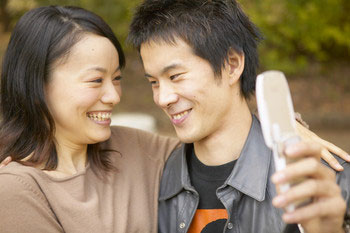 SAN MATEO, Calif. -- --Customer Satisfaction with Online Dating Sites is Low
--61% of Customers Are Concerned That Other Members Misrepresent Themselves
--30% of Customers Were Married or Living with Significant Other
--Customers Want Access to Personality Tests and Background Checks
--Yahoo! Personal, Match.com Deliver Best Customer Experience
--Keynote Study is First to Examine Customer Experience at Leading Online Dating Sites
With Valentine's Day fast approaching, customers and prospective customers of online dating Web sites are concerned about their prospects for finding a compatible match online, and as a result are looking for more functionality, guidance and information from those sites, according to a new study. The syndicated research study released today by Keynote Systems (Nasdaq:KEYN), The Internet Performance Authority(R), provides the first competitive benchmarking of leading online dating Web sites based on behavioral data.
According to the study, Yahoo! Personals and Match.com were the sites providing the best search functionality and dating information and, because of this, earned the industry's highest customer experience rankings. Yahoo! Personals, American Singles and eHarmony earned the industry's highest satisfaction rankings among prospective customers of online dating Web sites.
Keynote Customer Experience Keynote Customer Experience Rankings
Rankings Customers Prospective Customers
------------------------------ --------------------------------------
1 Yahoo! Personals 1 Yahoo! Personals
---- ------------------------- ----- --------------------------------
2 Match.com 2 American Singles
---- ------------------------- ----- --------------------------------
3 True 3 eHarmony
---- ------------------------- ----- --------------------------------
The Keynote Customer Experience (CE) Rankings for the Online Dating Industry are based on research with 2,000 customers and 2,000 prospective customers as they interacted with 10 leading online dating Web sites. The American Singles, Black Planet, eHarmony, Friend Finder, Friendster, Lavalife, Match.com, PerfectMatch, Tickle, True, and Yahoo! Personals Web sites were evaluated as part of the study. In addition to traditional opinion data, Keynote's proprietary research technology collects detailed qualitative and behavioral data as users performed tasks at each site. The sites topping the Keynote CE Rankings performed best, in aggregate, across all 250+ measured metrics and the indices compiled from these metrics.
Consumers Seeking Greater Satisfaction from Online Dating Sites, Prospective Matches
"Consumer satisfaction with online dating sites is considerably lower than satisfaction levels seen with other online services. However, these diminished satisfaction levels are driven primarily by the personal expectations of the customer and their interaction with other members," said Dr. Bonny Brown, an expert in behavioral psychology and director of research and public services for Keynote.
The most common frustration reported by customers in the study stemmed from a lack of trust or comfort in other members, 61% of customers are concerned that other members are misrepresenting themselves and as many as one in three (33%) express a lack of trust in other members. Specifically, customers felt other members often misrepresented themselves and that there were too few compatible members available on the site for them.
Customers also expressed concern about the lack of organization and poor search functionality on some sites. In these areas there was a marked difference between sites, with the best sites being well organized and easy to use, and the poorer sites being cluttered with ads or heavy text. The best sites also offered well-developed member search functionality with the ability to modify search criteria, whereas the poorer sites had more rudimentary search functions or no search function at all which made it more difficult to find compatible members.
"Online dating services face unique challenges not found in other online industries, but sites that meet these challenges by providing strong search functionality and provide dating guidance are rewarded with industry-leading customer loyalty and a positive impact on their brands," said Brown.
The Search Starts with Search Engines
Because of relatively weak brand development, just 14% of prospective customers go directly to an online dating site when shopping for online dating services. Rather, most (83%) start at a search engine, with Google and Yahoo! being the leading destinations. This is a clear advantage for Yahoo! Personals, as more than 40% of those who searched for online dating information on the Yahoo! Search engine ended up going directly to Yahoo! Personals. eHarmony was the most common destination for those who started their search with Google.
The member search function of online dating services also plays a critical role in customer satisfaction, and was ranked as the most important feature of online dating Web sites. Yahoo! Personals also excelled in this category, while less than half of all customers expressed satisfaction with the member search function at other online dating sites. Customers had a particularly hard time determining how to save a member search they would like to repeat in the future. Customers at Yahoo! Personals had a 95% success rate in this task, followed closely by Lavalife (87%) and Match.com (85%).
"Keynote's study shows that the role of search functionality and search engines in the online dating industry is critical," said Dr. Brown. "There are more than 100 million single people in America, and by some estimates up to 50% are members or considering membership on online dating Web sites."
Demand For Personality Tests, Background Checks
One-third (33%) of customers directly expressed a desire for additional guidance and information from their online dating Web site. Customers expressed the greatest interest in tests that help determine compatibility and features that ensure safety with 50% of customers expressing interest in personality tests and an equal number (50%) interested in some type of physical attraction test. A surprisingly large number (45%) of customers expressed a desire to have access to background checks on other members.
Married Persons Make Up Significant Percentage of Online Dating Community
The surprising demand for background checks may, in part, be related to the unexpectedly large number of married persons or those in a committed relationship using online dating services. Keynote found that upwards of 30% of online dating service customers in the study were married or living with a significant other/partner. Interestingly, customers that are married or in a committed relationship had the highest satisfaction levels with online dating sites.
Tickle is "Fun," True is "Safe"
When selecting attributes to describe different online dating sites, Tickle is considered the "fun" site with 73% of customers describing the site that way. Yahoo! Personals is considered the "friendly" site (76%), and True is considered the "safe" site (69%). Ratings for each site based on an array of such characteristics are provided in the full Keynote report. Prospective customers sign up for online dating services primarily to meet a wider array of people, with 70% of prospective customers citing this as a reason. Screening dates to see if they had the values and traits desired was cited by 63% of prospective customers. Just 19% of prospective customers said they were considering online dating because they were not happy with traditional dating options.
The entire report, Keynote Customer Experience (CE) Rankings for the Online Dating Industry, is a 100+ page examination of the online dating industry containing hundreds of additional data points and a detailed analysis of the findings. For information about purchasing the full report, visit http://www.keynote.com/syndicated.html.
Keynote Customer Experience Research
Keynote is the leading provider of customer experience research services, offering both syndicated and custom research examining consumer behavior on the Web. Keynote's research provides critical business insight into online customer experiences, industry trends and competitive Web strategies for a variety of vertical industries. In addition to traditional opinion data, Keynote's proprietary research technology and access to a panel of 160,000+ consumers allows for the collection of detailed qualitative and behavioral data that inform its reports.