eHarmony's Relationship Expert Shares Top 5 Safety Tips with Online Daters; Dr. Neil Clark Warren Helps Singles to Navigate Relationships Safely, Successfully.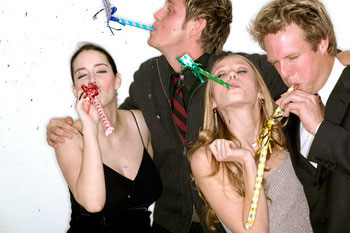 Lifestyle Editors/Business Editors/High-Tech Writers

PASADENA, Calif.--(BUSINESS WIRE)--April 21, 2004

Safety is a top concern for online daters, especially in an environment where anyone can claim to be someone they're not. eHarmony, the Internet's fastest growing relationship service, makes safety a priority by guiding singles throughout the process of communicating online. eHarmony qualifies potential users up front with the help of a 436-item relationship questionnaire, and it goes further by protecting members through anonymous, guided communications, while delivering advice on building healthy relationships.

Neil Clark Warren, Ph.D., relationship expert and founder of eHarmony, explains, "We have established one of the safest online relationship services available today. Beyond a picture and a paragraph, it is our members' trust, and the very character of matches that we provide, that is the foundation of eHarmony's success."

eHarmony offers the following safety tips for online dating:

1. Use your best judgment. As with meeting someone new under any circumstances, trust your instincts to know if the person is being truthful and honest, in order to protect yourself. Be particularly alert to any "red flags" that come up in your conversation. For example, red flags could include inappropriate language that makes you uncomfortable, requests for money, inconsistencies in stories, or a desire to move the relationship along at too rapid a pace.

2. Be cautious sharing personal information. Continue communicating anonymously with matches until you are thoroughly comfortable revealing personal information such as your name, email or phone number. Remember that once you share personal information, you can't take it back!

3. Make your first dates safe and successful. Meet in a public place, not at your home or office, preferably during mid-day. Tell at least one friend or family member your plans and check in with them at the conclusion of the date.

4. Take your time. Online communication can tend to accelerate your sense of comfort and intimacy. Before moving toward a permanent relationship, it's important to share many and varied real life experiences offline, and take your time getting to know each other.

5. Always be respectful and kind. Treat the other person as you would want them to treat you. Not every online match will be "The One." If you want to end communication, be honest, direct and polite so you can both move on.

About Dr. Neil Clark Warren -- The Nation's Relationship Expert

Neil Clark Warren, Ph.D., has counseled thousands of singles and married couples, spoken extensively at conferences and seminars nationwide, and written nine books on love, marriage and emotional health that have been translated into seventeen languages. Dr. Warren has become America's best-known expert on mate selection, having appeared in print everywhere from Cosmopolitan to the Wall Street Journal, and served as a guest on Oprah, CNN, CBS Sunday Morning, CNBC Power Lunch, and many other nationally televised shows.

About eHarmony

With over three and a half million users, eHarmony is the Internet's fastest growing relationship service. Founded by relationship expert, best-selling author and psychologist Dr. Neil Clark Warren, eHarmony is the first and only online dating site dedicated exclusively to helping serious singles build lasting relationships for life-long love and happiness. eHarmony's patent-pending matching technology is based on 35 years of empirical and clinical research on successful marriages, and it is the only site that brings singles together using a scientifically-proven set of compatibility principles based on proven marital success. Since its inception in 2000, eHarmony has been the first step down the aisle for thousands of its users. eHarmony is a private company headquartered in Pasadena, Calif., and on the Web at www.eharmony.com.