Exit strategy, image control, ADA coverage.
Q How can I change jobs without burning bridges with my current employer?
A HR professionals certainly know better than anyone how disruptive the loss of a good employee can be. No matter what is prompting the desire to seek employment elsewhere, the end result should be a professional transition from one job to another. Here are a few tips: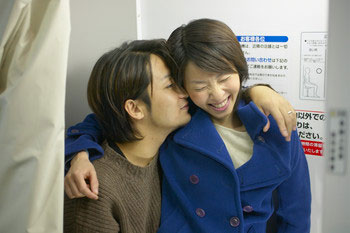 * Ask yourself if anything could be done to retain you. For example, is the reason correctible by a pay increase or change in job duties? Sticking with a current employer may prove more advantageous in the long run when seniority-based benefits and job security are considered.

[ILLUSTRATION OMITTED]

* Be professional while conducting a job search. For example, conduct online searches at home, don't use your employer's office printers and copy machines to produce resumes, and schedule vacation time rather than call in sick when you need time off for interviews.

* Plan for a smooth transition by documenting the status of projects, updating files and making notes of issues that will be helpful for a successor. Avoid destroying any files or documents at this point, however.

* Review company policies on notice, final pay and the overall exit process.

* Put your resignation in writing, and keep the tone professional and limited to final date of employment and general reason for leaving. Don't give more notice than is requested, and be prepared for the possibility that you will be asked to leave immediately. A sample letter of resignation is available in the HR Tools section of the Society for Human Resource Management's web site at www.shrm.org.

* Arrange a well-timed meeting with the boss to "discuss an important matter." Introduce the subject gradually by letting your boss know what led you to explore options. If the company has a retention program and you are open to negotiation, make sure you explain that the final decision has not yet been made.

* Once the decision is final, discreetly inform colleagues and staff as appropriate, while maintaining a professional tone during all interactions. On the last day, leave the boss with words of thanks for the opportunities gained on the job and suggest that he or she call you at home if there is any confusion over the documentation you've left behind.

* If you intend to maintain contact with former co-workers, be sure to do so during nonwork hours and use personal phone numbers and e-mail addresses.

Through efforts such as these, the job transition should be less disruptive for both you and your former employer.

--RRH

Q One of our employees has a second job as a nightclub dancer on Saturday nights. We do not require approval of outside employment. However, our top managers think this particular situation will harm the company's reputation. Can we legally require the employee to give up the second job? Can we terminate the employee for refusal to comply?

A This question pertains to lifestyle discrimination in employment--treating an applicant or employee differently because of the individual's lawful off-duty activities, interests or opinions instead of basing hiring and employment on qualifications and job performance.

Lifestyle discrimination may involve social activities, such as the situation cited above, dating a competitor, cross-dressing, or living with but not being married to a boyfriend or girlfriend.

It may also involve political affiliations, such as volunteering for a political party or organization with positions contrary to the business's interests.

Commonly, lifestyle discrimination is health-related. Examples include not hiring and not employing smokers or obese people in an effort to reduce health care costs, or refusing to cover health care costs caused by an employee's high-risk leisure activities, such as hang gliding or racecar driving.

Lifestyle discrimination in employment is not specifically prohibited under federal laws, but various types of such discrimination are deemed unacceptable in a number of states.

For example, many states prohibit discrimination against smokers. Some prohibit discrimination against employees who engage in lawful activities outside of work hours, even if those activities may seem questionable to the employer.

[ILLUSTRATION OMITTED]

Employers not only must comply with applicable state laws but also should consider whether it is appropriate to use criteria not related to the job when making employment decisions.

As with other employment policies and practices, for guidance on lifestyle discrimination issues, consult your legal counsel.

--DL

Q Does the Americans with Disabilities Act (ADA) provide a list of conditions that are covered under the act?

A Title I of the ADA does not set forth an exclusive list of conditions covered by the law, but the ADA does provide a basic definition of a covered individual with a disability.

According to the definition, an individual with a disability is someone who has "a physical or mental impairment that substantially limits one or more major life activities; has a record of such an impairment; or is regarded as having such an impairment."

The law further defines a physical or mental impairment as "any physiological disorder, or condition, cosmetic disfigurement, or anatomical loss affecting one or more of the following body systems: neurological, musculoskeletal, special sense organs, respiratory (including speech organs), cardiovascular, reproductive, digestive, genitourinary, hemic and lymphatic, skin and endocrine; or any mental or psychological disorder, such as mental retardation, organic brain syndrome, emotional or mental illness, and specific learning disabilities."

Although the act does not provide a list of covered conditions, it does contain guidance regarding specific conditions that are not considered to be impairments under the ADA and that are excluded from coverage. The term "impairment" does not include the following: homosexuality and bisexuality, compulsive gambling, kleptomania, pyromania, transvestism, transsexualism, exhibitionism, pedophilia, voyeurism, gender identity disorders, sexual behavior disorders, physical characteristics, pregnancy, common personality traits and obesity (other than morbid obesity).

Typically, temporary conditions with long-term health effects are not considered impairments under the ADA.

The ADA further excludes individuals currently engaging in the illegal use of drugs. (Individuals with a record of such use or who are erroneously regarded as engaging in such use are protected.)

Although judicial interpretations have significantly narrowed the definition of disability, employers are well advised to begin the interactive process with an individual who requests an accommodation for a particular impairment and to work closely with their own legal counsel in making a final decision as to whether the person has a disability.

--NC

Online Resources

For additional questions and answers, see the online version of HR Solutions at www.shrm.org/hrnews.

REBECCA R. HASTINGS, SPHR, IS MANAGER OF SHRM'S INFORMATION CENTER. DIANE LACY, SPHR, IS AN INFORMATION SPECIALIST IN THE CENTER. NAOMI COSSACK IS MANAGER OF ONLINE CONTENT FOR THE CENTER.

NOTE: THE MATERIAL IN "HR SOLUTIONS" IS PROVIDED AS GENERAL INFORMATION AND IS NOT A SUBSTITUTE FOR LEGAL OR OTHER PROFESSIONAL ADVICE. IF YOU ARE A SOCIETY FOR HUMAN RESOURCE MANAGEMENT MEMBER AND YOU'D LIKE OUR INFORMATION CENTER'S HELP WITH AN HR QUESTION, PLEASE VISIT WWW.SHRM.ORG/HRINFO FOR ASSISTANCE. YOU CAN ALSO REACH THE CENTER BY CALLING 800-283-7476 AND CHOOSING OPTION 5.