In Wake of Major Security Breaches at Data Providers, Dating Site/Social Networking Trade Group Announces Opposition to State Legislation Aimed at Regulating Online Dating.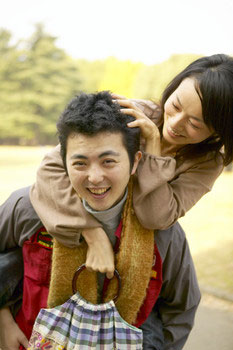 LOS ANGELES -- IDEA-OASIS Calls Legislation a Threat To Personal Safety, Individual Privacy, E-Commerce

IDEA-OASIS, the Internet Dating Executive Alliance/Online Association for Social Industry Standards (www.ideaoasis.org), today announced its formal opposition to various state legislative efforts that would require personals companies to conduct background checks on all users of Internet dating and online matchmaking services. The organization also warned of security concerns surrounding the data providers that would potentially provide the proposed mandated checks.

Recently, several large, well-respected companies have been hit by security breaches involving tens of thousands of consumers. Even more seriously, certain data providers are alleged to have sold personal information on hundreds of thousands of consumers to criminals who posed as legitimate businesses to gain access to these information databases.

The ongoing legislative effort to regulate online dating began in Michigan several months ago and has spread to other states, including California, Ohio, Florida and Texas. Although the language varies from state to state, all of the pending bills require service providers to conduct searches for felony and sexual offense convictions from a national database containing at least 170 million criminal and sexual offender records. If the service provider does not perform criminal background checks, the company must post a warning on the website's home page, along with all member profiles and e-mail communications accessible to residents of that state. Virginia rejected the similar legislation in January.

"The proposed legislative remedy here strikes at the very heart of legislative overkill versus self-regulation through better business models and policies," said Michael Jones, president of IDEA OASIS. "In addition to damaging individual privacy, this kind of misguided effort may ultimately undermine e-commerce -- from giants such as eBay and Amazon down to the small business and start-ups. In the end, the supposed cure is worse than the disease, which is why we believe this will simply force the hand of online businesses and impair the rights of free speech and free communication online."

Comprised of such companies as Date.com, FriendFinder, Inc., Cupid.com, and RelationshipExchange, IDEA-OASIS serves both the online dating and social networking sectors. Jones is president and co-founder of Userplane (www.userplane.com), a pioneer in providing enterprise social software for online communities.

"The fact is, meeting online is already safe -- and vastly safer than encountering someone in a bar," said Jones. "Online, members do the screening, read the profiles, use secure channels, and converse through video if they wish." Proponents of government regulation have been able to gather support from legislators by falsely suggesting that consumers are unduly at risk without new state laws. But industry leaders such as Match.com (www.match.com) and Yahoo! Personals maintain that precisely the opposite is true.

"Unfortunately, the proposed legislation will not only give consumers a dangerous and false sense of security, but it will also compromise the security of their personal information by requiring them to repeatedly submit to identity checks by companies that have proven to be unreliable," said Kristin Kelly, senior director of public relations for Match.com "Simply put, the proposed legislation is a bad solution in search of a problem. It's not good for consumers, nor is it good for an industry whose sole purpose is to help single people find love in the 21st century."

These measures, often struck down by federal courts as unreasonable limits on interstate commerce, have a greater chance of passage when linked to issues like safety. "Consumers who carefully examine the proposed legislation will realize that mandating background checks will only benefit the company employed to perform these tasks," said Meir Strahlberg, CEO, Date.com. "Rather than risk giving consumers a false sense of security with criminal checks that are not 100 percent accurate, responsible companies in the industry should continue to promote safety guidelines to those in the online dating community."

Mandated Criminal Checks a Threat to Privacy

Members of the verification and background-check industry are also opposed to the legislation. Drew Green, a vice president with Verified Person (www.verifiedperson.com), a provider of self-initiated profile verification, suggested that mandated criminal checks will needlessly stifle online community interaction and growth.

"The online dating community is an extremely large and diverse group," Green said. "While some people are genuinely concerned about verifying various background details of potential dates, others are worried about preserving privacy and maintaining anonymity. Online daters should be given the choice."

"Regulation will promote a false sense of security for the consumer, further compounding the abuse of anonymity across the Internet," said Chris Bradley, co-founder of Trufina (www.trufina.com), a company focused on consumer-controlled online identity verification and management. "What's needed are consumer-centric solutions based on reciprocity -- a mutual exchange allowing consumers to both manage their own privacy while challenging the identity and credentials of others they meet online."

"Background check services are already readily available to consumers, as are online personals companies that conduct background checks," said IDEA-OASIS's Jones. "The proposed legislation could jeopardize the safety of their constituents and the security of their personal data to disrupt natural market forces to the benefit of one or two companies."

Earlier this month, the California legislature started considering just such a bill, which would fine dating services $250 per day for failing to comply.

About IDEA OASIS

Based in New York, IDEA-OASIS (www.ideaoasis.org) -- the Internet Dating Executive Alliance/Online Association for Social Industry Standards -- includes individuals involved with web-based businesses for online dating, social networking, niche-community and common interest sites, weblogs, face-to-face meeting sites, social analysis sites, social network sharing sites and business social network sites. IDEA-OASIS promotes ethical social networking and online dating management for members and to the online community at large.