Robert Coshland Founds Republik Games, Inc. to Develop Online Dating Game; Former Senior Producer of Buena Vista Games.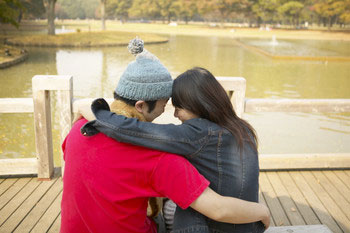 HOLLYWOOD, Calif. -- Robert Coshland, who served as Senior Producer at Disney's Buena Vista Games division, has left to head start up studio Republik Games, Inc. as CEO. The new company is already at work on a soon-to-be-announced online dating game and a related web community.

"Republik Games is developing a unique product that is long overdue in the online gaming community and we're going to embrace the Adults Only rating rather than try to slip in under a Mature rating," Coshland remarked referring to the recent debacle over Grand Theft Auto: San Andreas' hidden sex scenes. "It's an incredible opportunity and I am looking forward to making it happen!" he added.

Coshland has a significant background in interactive media and computer graphics and has served as Senior or Executive Producer on games for Disney, Warner Bros, THQ, Sierra, and Atari. Prior to Disney, he served as Vice President of Client Services for 3D-biometrics firm Geometrix.

Coshland's other credits include permanent exhibits at The Smithsonian Institute and 3D art for a best-selling book from Callaway Editions. His work has been featured on The Discovery Channel, MGM Television, MTV, CNN, National Geographic Television, NBC, as well as in Wired Magazine and The New York Times Book Review.

Republik Games closed its first round of private equity funding in May and is currently in the midst of a second round.

About Republik Games

Headquartered in Hollywood, Republik Games, Inc. is a developer and publisher of interactive entertainment software games and accessories for the PC. The company is working on its first title, a PC-based, multiplayer dating game that will release in early 2006. For more corporate and product information please visit our website at http://www.republikgames.com.

All trademarks and copyrights contained herein are the property of their respective holders.