Sweat and the single girl.
Perfect, the cheesy 1980s movie starring John Travolta and Jamie Lee Curtis, spoofed health clubs as the singles bars of that decade. While the stigma of the gym as "meet market" has faded, a growing number of fitness activities designed specifically for singles are popping up across the United States. What better way for an active woman to meet her match? Here's a roundup of some of the popular ways Americans are combining sweat and singlehood: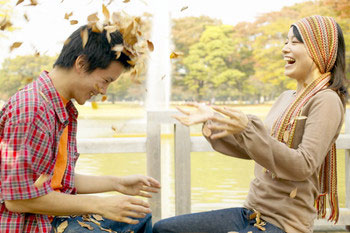 ACTIVITY LOCATION DETAILS CONTACT
Attracting Love Kripalu Center, A weekend retreat Kripalu.org,
Lenox, Mass. for yoga and (800) 741-7353
discussion. Prices
start at $432,
including
accommodations.
Cycling Nationwide An online matchmaking cyclingsingles.
Singles service that connects com
you with other
cycling enthusiasts.
Posting a photo and
searching are free.
Fitness Nationwide An online dating fitnesssingles.
Singles service that pairs com
people according to
their interest in
more than 70
activities from
badminton to yoga.
Posting profiles and
searching are free,
but sending an e-mail
requires a $15-$20
monthly membership
fee.
Flex Appeal Major cities Part circuit crunch.com
throughout the training, part speed
U.S. dating; participants
get a new partner at
every station
until they have met
everyone. Classes are
held once a month and
are followed by
outings to clubs and
other nightspots.
Sierra Singles Various Outdoor and fitness sierraclub.org/
locations activities such as singles
throughout the backpacking, skiing,
U.S.; contact camping and hiking
your local planned specifically
chapter to see for singles. Annual
if it's offered membership is $39
in your area (introductory rate is
$25).