The Matrimonial Divide - Brief Article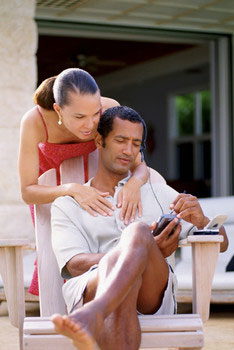 As the owner of Jewishmatchmakers.com, a mating service based in North Miami Beach, Fla., Elaine Horvitz has spent the past 20 years hooking up Jewish singles. Among the changes she has observed: More singles today say they are looking to date someone quite different than themselves. "Years ago most people met their spouses in the neighborhood where they grew up," she says. "Today people move around so much, so they have many more opportunities to meet different kinds of people."

In fact, according to an analysis of Internet dating site Match.com's membership, 77 percent of Jewish singles, 83 percent of Catholic singles and 84 percent of Protestant singles say they are willing to date someone outside their religion. But saying they are willing to date someone unlike themselves and actually marrying them are two different things. Truth is, the majority of Americans still tend to marry people who are demographically similar to themselves. In our cover story, "Mating Game" (which begins on page 32), Senior Editor Rebecca Gardyn reports that even in an increasingly open society where Americans cross religious, racial and ethnic lines when walking down the aisle, social class remains a closed divide. "In recent decades, affirmative action policies, increased equality in the workplace and more diversified schools have all helped to narrow racial and gender gaps," writes Gardyn. "However, what hasn't changed is the overarching outline of social class. This is being played out quite clearly in the marriage market, and in how we choose our mates."

This trend is becoming even more pronounced today - even as the advent of online dating has made it possible for us to interact with people from all walks of life. In fact, several sociologists suggest that the Internet only enhances people's tendency to be even more specific in their criteria for marriage, Gardyn reports.

In addition to our regular features, this month we present a special pullout section, "The Power of the Purse." In this special report (which begins after page 24) Editor-at-Large Alison Stein Wellner uses 2000 Consumer Expenditure Survey data to discern spending power of various demographic age groups. Says Wellner: "This is critical information for businesses. Age is one of the powerhouse demographics that shapes how consumers spend. While all U.S. households devote their budgets to the same broad categories, the demographic composition of each residence determines what priority will be assigned to specific products and services."

Finally, I'd like to make note of a new book by Peter Francese, the founder of American Demographics. In addition to being a regular contributor to the magazine, he is a renowned expert on demographics. His book, Marketing Insights to Help Your Business Grow (Paramount Market Publishing, Inc., 2002), is a compilation of columns he's written over the past two years for the Ottaway Newspaper Group. The book, available at www.paramountbooks.com, explores ways to overcome marketing myopia by paying attention to consumer trends.